‍
Our story is rooted with the life of Chick Chamberlain, its founder and owner since it opened in 1926. Even before 1926, Chamberlain was in the restaurant business on the north shore. It all started in the early 1920s, when Chick and his brother opened a small coffee shop in a cabins-to-rent operation in what is now Heywood Park in North Vancouver.
And then, as fate would have it, Chamberlain's culinary beginnings led him to open his own restaurant on Marine Drive, right where the Norgate Shopping Centre stands today. This was no ordinary eatery - it was the one and only Tomahawk Barbecue, Vancouver's very first drive-in restaurant. Picture it: Cars would drive up to the front, Chick would come out to get the order, go back in the restaurant to cook it, then deliver it to the car. There was only one caveat with the drive-in: rough terrain. Chamberlain admitted that it didn't really work out too well, as in its time the roads and parking spots were not paved.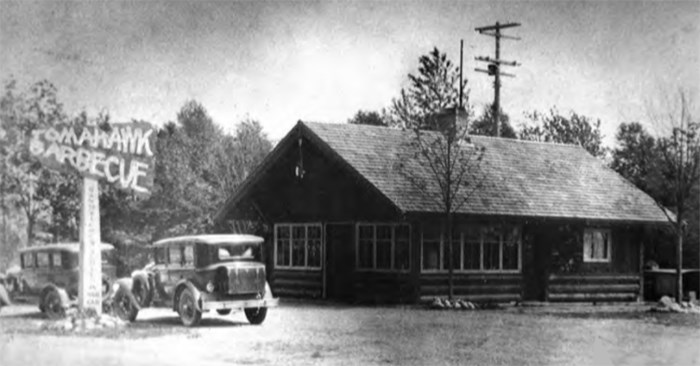 But the drive-in aspect of the restaurant wasn't the main business anyways. Business inside was pretty steady despite the economic challenges of the Great Depression that had arrived in the late 1920's. Chick was usually busy keeping the customers in his 14 stools happy, with bellies full.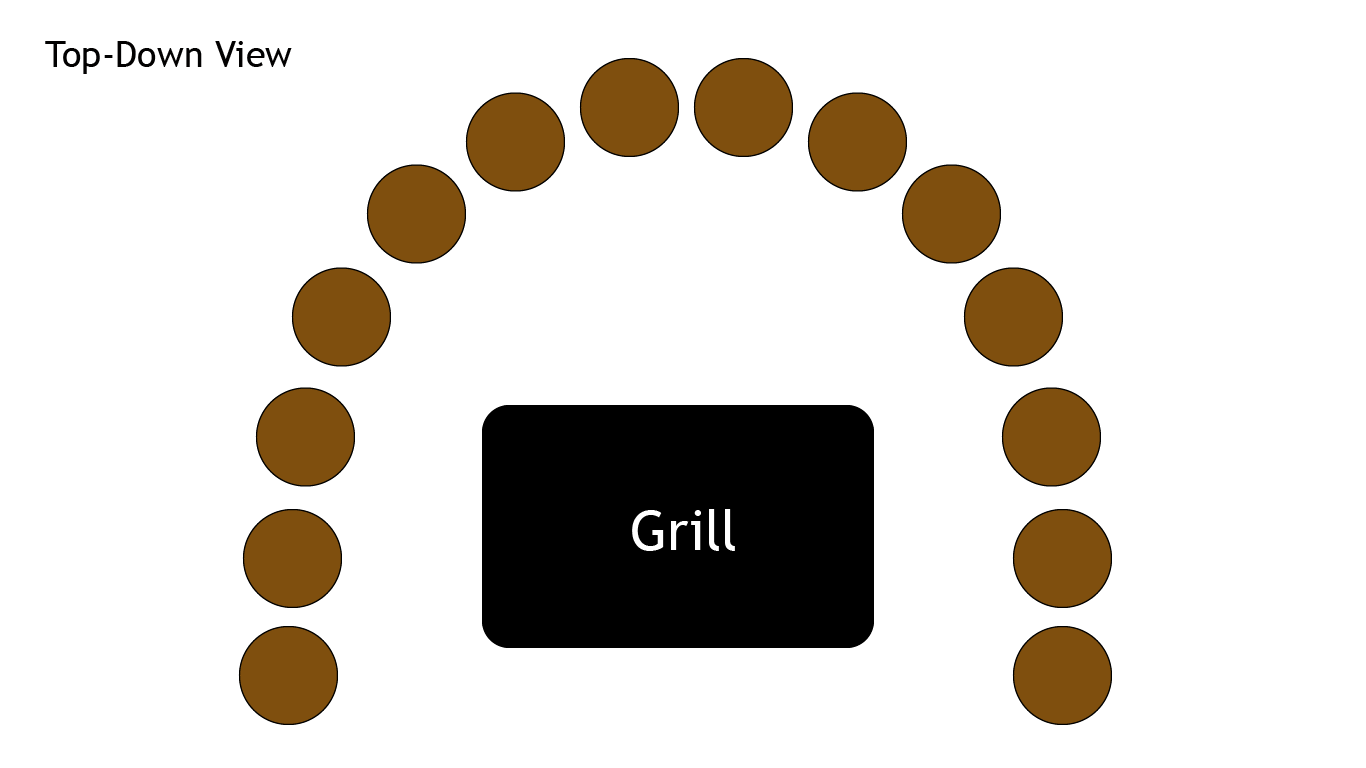 Inside the Tomahawk, the stools were arranged in a horseshoe pattern, with the grill positioned right in the middle. It was an arrangement that allowed customers to see everything that Chick was doing. And with everyone gathered around the grill, there was always plenty of lively conversation to be had, making the Tomahawk not just a restaurant, but a true community hub.
The original 14 stools have been recovered since those days, and are now at the counter in the present location.
Before the days of the Lions Gate Bridge, the Tomahawk was the place everybody met on the North Shore. If there was a school dance, you could find a bunch of kids there when the dance was over.
‍
When Chick first started out, he was far from a master chef - in fact, he freely admitted that he didn't really know how to cook at all. But with his characteristic determination, he set out to better his skills. He even began growing his own mushrooms, making his own pickles, and raising his own chickens, ensuring that every ingredient was fresh, locally sourced, and bursting with flavor. A commitment that we bring to our customers today - fresh and locally sourced.
‍
And get these prices! A mere 10 cents for a barbecued beef or chicken sandwich. That's the equivalent of $1.67 in 2023. It was a deal that couldn't be beat, and it was just one of the many reasons why the Tomahawk quickly became a beloved institution on the North Shore.